Thermocouple Wire is a cable made from two dissimilar metals which called postive leg and negative leg for the purpose of measuring temperature. This wire is used in thermocouple sensors and very important devices used to measure temperatures in various environments. Thermocouple grade wire is used in the probe of the sensing device. Thermocouple grade and extension wires are important elements of temperature-sensing devices used throughout many industries. It`s crucial for engineers to understand the characteristics and differences between the two types of wires. Normally it has different type like type K, Type J, Type T, Type E, Type L, Type N, Type R. It also has Thermocouple Extension Wire and Thermocouple Compensation Wire.
Structure:
Conductor: Positive leg and negative leg depends on thermocouple type.
Insulation: PVC, Silicone, Teflon, fiberglass insulated.
Braiding: fiberglass braiding.
Sheath: PVC, Silicone, Teflon, fiberglass braided.
Shield: Stainless steel or tinned copper wire.
Color: Can be customized.
Application temperature range: -40℃~+1100℃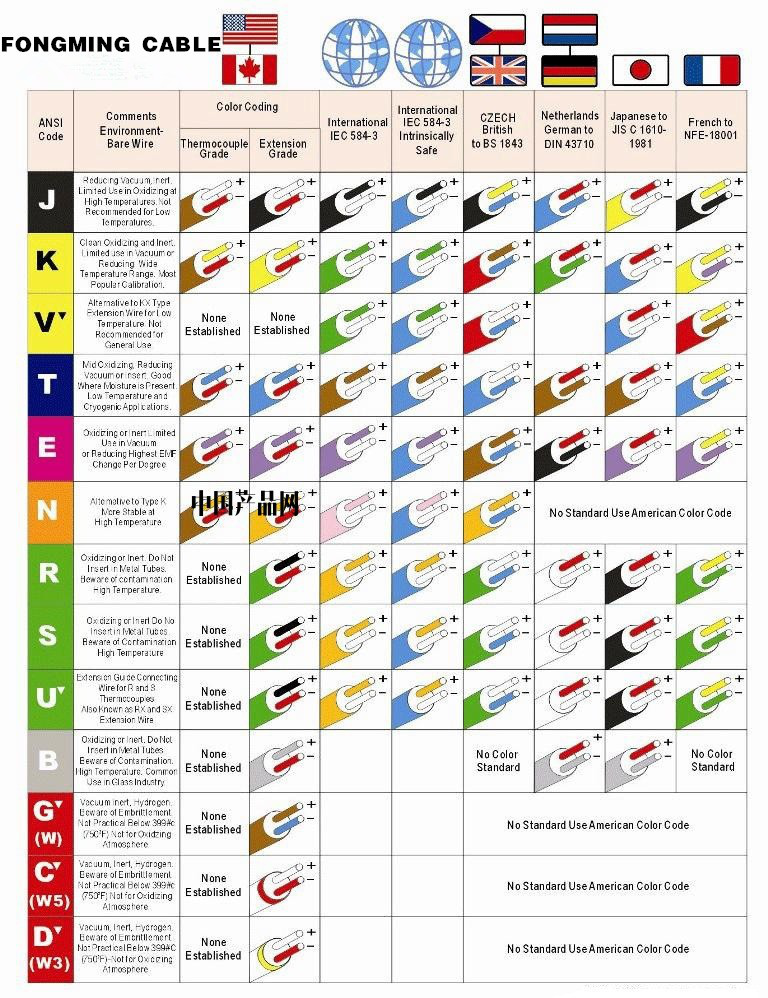 Typical application: Thermocouple wire is typically used to connect a thermocouple to a sensing device. Thermocouple cable and thermocouple strip for use at temperatures up to 1260°C (2300 °F).
FAQ:
1. Why the price is so low?
You are ordering directly from the factory.
2.Where is your factory located? How can I visit there?
Our factory is located in Yangzhou City, Jiangsu Province, China,which is near Shanghai. All our clients, from home or abroad, are warmly welcomed to visit us.
3.Can I get some samples?
Yes, we are honored to offer you samples.
4. Can you make the products with my design?
Yes. customization is welcome .